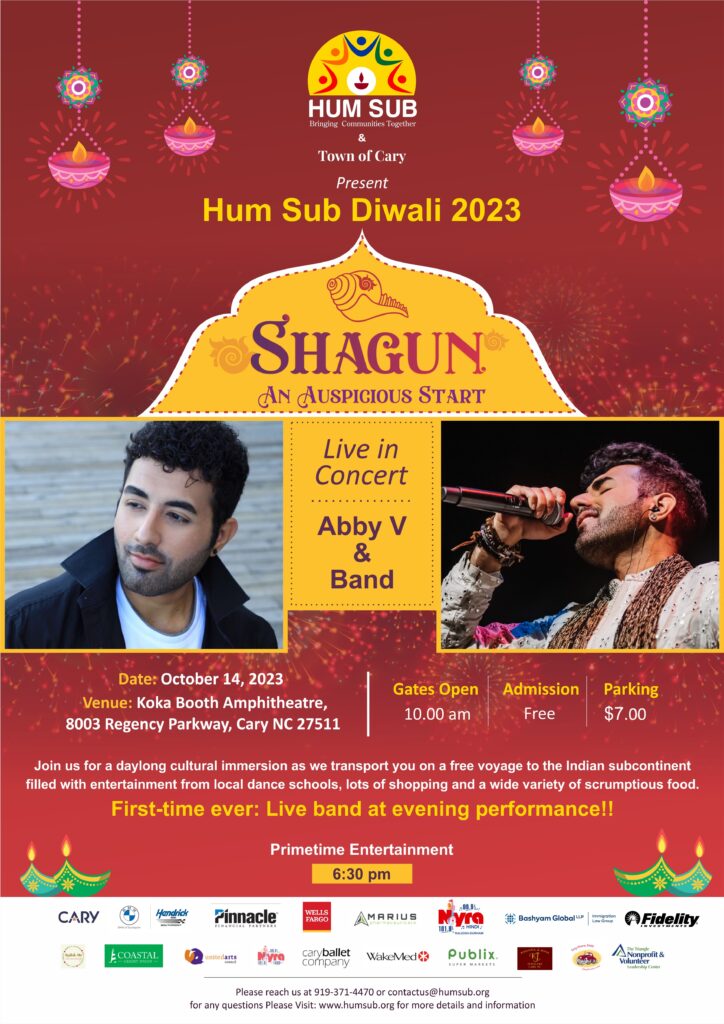 Hum Sub is proud to announce the 23rd edition of the Hum Sub Diwali festival on October 14, 2023. Bring your families and friends for a daylong cultural immersion into the Indian subcontinent filled with lots of entertainment, shopping, sumptuous food and breathtaking fireworks. Please mark your calendars for 10/14 and watch for updates on https://www.humsub.org.
Cultural applications OPEN! Visit portal.humsub.org and follow the directions to apply by June 18, 2023!
Cultural Guidelines: Click here
Vendor registration how-to and Guidelines: Click here
Additional ticket information: Gates open: 10am
General Admission: FREE TO THE PUBLIC. Seating – Seniors (65 and older only with a valid government ID) have access to free seating all day long. Free seats for everyone upfront until daytime programs end.
Parking: $7 General Parking, $20 Preferred Parking
New to Hum Sub Diwali? Check out https://humsub.org/diwali/ for more information and reach out to contactus@humsub.net if you have any questions.
Interested in becoming a sponsor? Please reach out to sponsorship@humsub.net.
Interested in becoming a vendor? Please reach out vendor@humsub.net.
Youth Achievement Award (open to ALL ethnicities and backgrounds) – Chance to win $1500 in youth scholarships in front of a 15,000-strong audience!! Visit https://humsub.org/yaa/ to apply and for more information.
Interested to volunteer at our events? Please visit https://humsub.org/volunteer/.